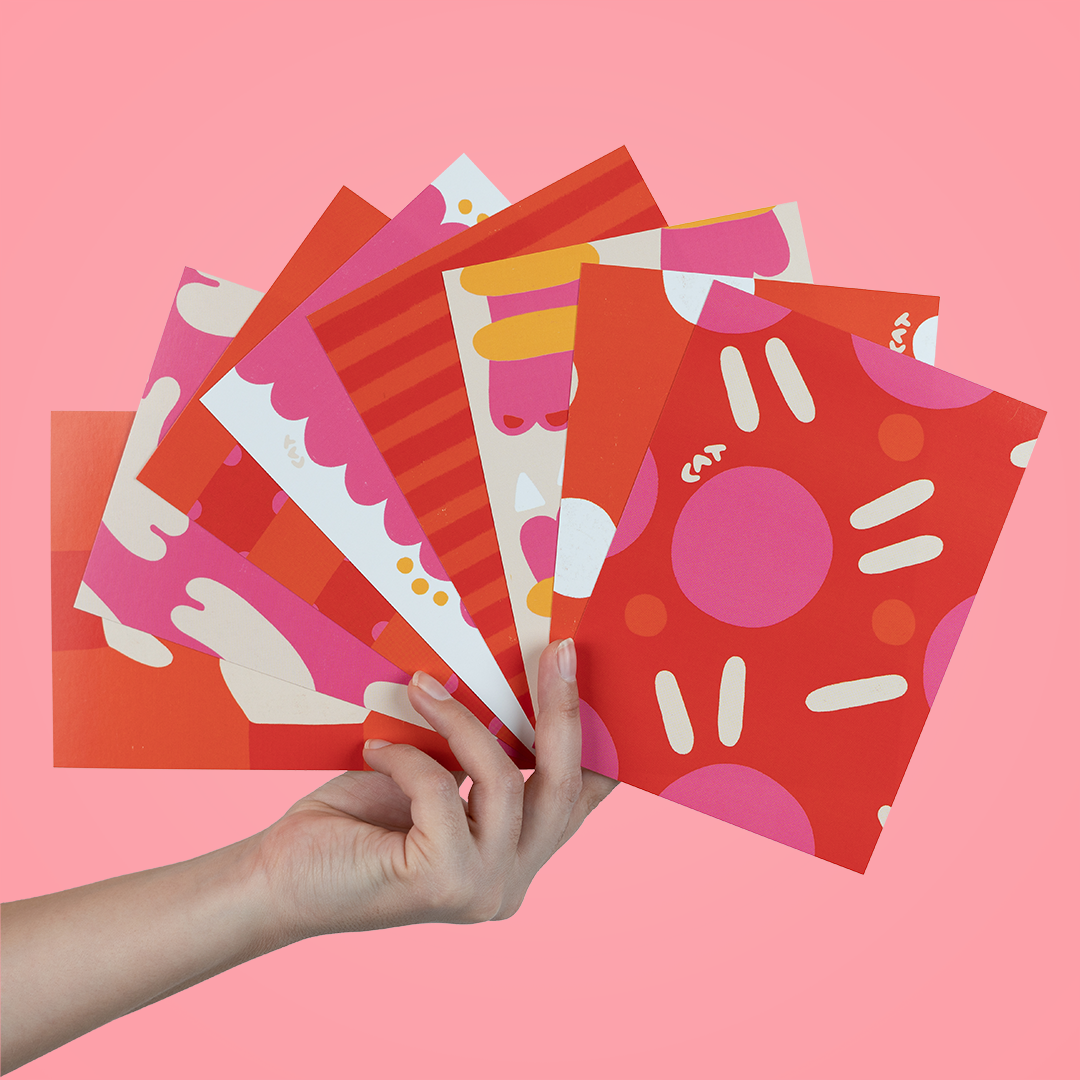 Postcard Variety Pack
Postcard Packs are meant for the social butterflies who might be a little too tired for an all-day hangout, but still have their besties in mind and want to spend time crafting a delightful handwritten note. This whimsical postcard pack features a variety of 8 different illustrations with unique designs on each back.
This item is final sale and cannot be returned or exchanged, unless there is a problem with the item. Please see our return policy at the bottom of the page for more information.
Made in the USA out of recycled paper.
Each postcard measures 5" x 7"
There are eight postcards in the pack.
Dot your i's, cross your t's, and spellcheck before you send a postcard out.