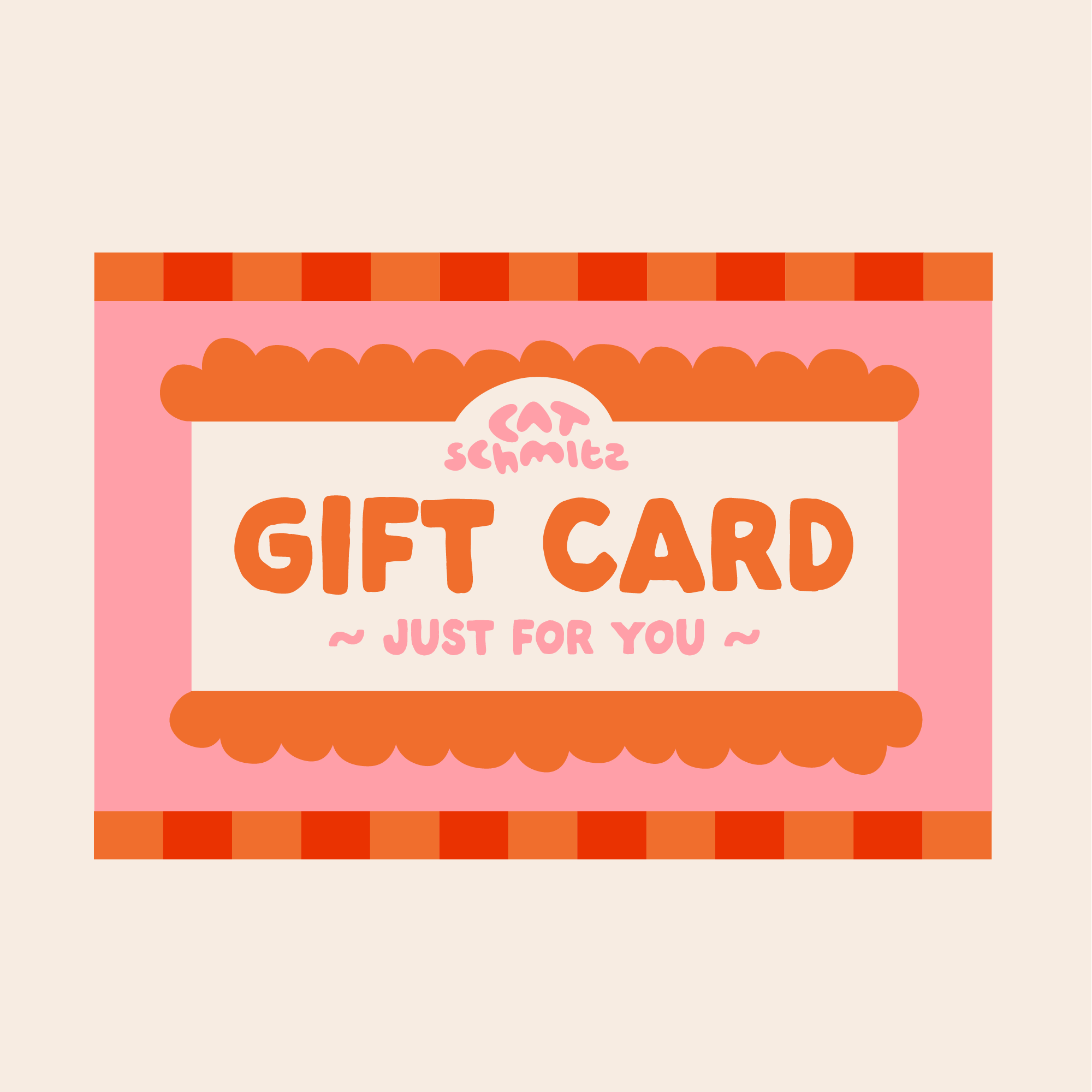 Cat Schmitz Gift Card
Treat someone to a digital gift card so they can pick out what they love. Easy peasy!
This is a DIGITAL gift card and will be sent automatically to whatever email you check out with. If you'd prefer a physical gift card, please get in touch with us through the contact form and we'll see what we can do!
This item is final sale and cannot be returned or exchanged, unless there is a problem with the item. Please see our return policy at the bottom of the page for more information.
No dimensions needed! This is a DIGITAL gift card!
Spend it wisely and have fun!