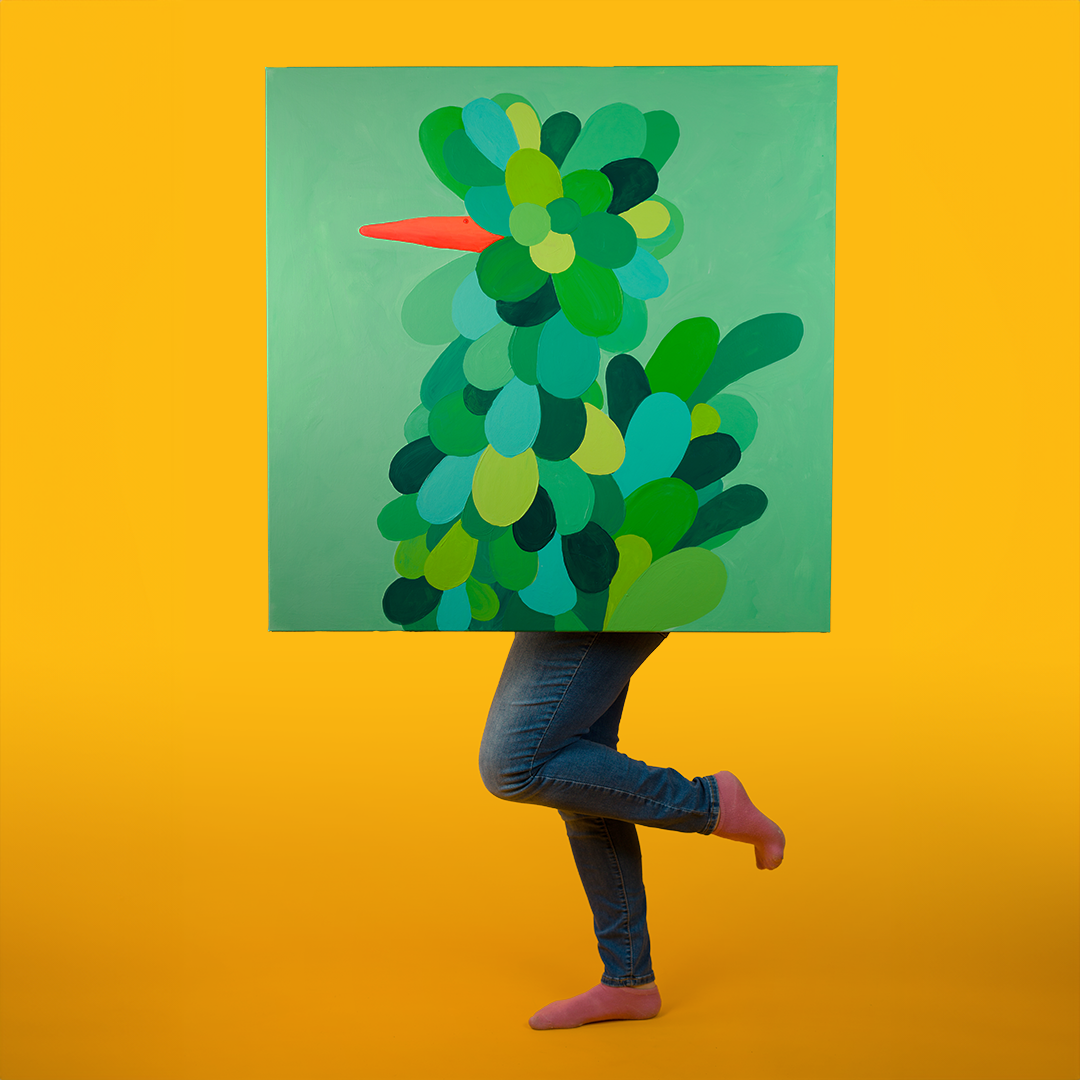 Wappo the Chicken
This is an original piece of artwork from Cat's show Much Needed Love on Governors Island in New York City. 

The inspiration behind this piece is from Cat's childhood spent on her Uncle's farm, hanging out with chickens and fun animals.
This item is final sale and cannot be returned or exchanged, unless there is a problem with the item. Please see our return policy at the bottom of the page for more information.
Acrylic on stretched canvas

Keep away from direct sunlight and moisture.